CHC40312 Certificate IV in Disability

18 days Classroom Theory
2 Days per week
9am – 3.30pm
9 week period
15 days On-the-job Placement
5 Days per week
8am – 5pm
3 week period
The above reflects one example of the training delivery and assessment models that InterCare can provide for you to get the most out of your training.
More About our Disability Course | Is this Course for You?
This disability support course is suitable for people with care or community service experience looking to formalise skills, or those are employed in/or want work in, the disability sector. This qualification addresses work in a number of settings including; residential group homes, training resource centres, day respite centres and open employment services, other community settings and client's homes.
By completing this qualification you will have the skills and knowledge to provide training and support to people with disabilities; enhancing their ability to achieve greater levels of independence, self reliance and community participation.
*Eligible students can also access Government funding to subsidise their course costs! Read more about funding here and speak to our team on 1300 10 2273 for a free and no-obligation assessment of your eligibility.
Key Features in this Course
Theory and essential knowledge component can be delivered via classroom workshops and online interaction.
The practical skills will be developed on the job via the work placement in a disability service focused facility, under supervision, over a specified period of time. Alternatively, we recognise the active participation and/or employment of individuals currently working within the industry.
Assessment of practical skills will be assessed on the job.
Employment Opportunities
Those with this qualification may report to service managers and may liaise with health professionals and other service agencies. In some instances, they may also work without direct supervision and may be required to supervise and/or coordinate a lower classified workers.
Job position titles could include; Disability Support Worker, Lifestyle Support Officer, Senior Personal Care Assistant (PCA), Supervisor (Disability), Employment Coordinator (Disability).
Click on each heading below for more information:
CHC40312 Certificate IV in Disability
Courses in VIC and QLD
The disability sector needs people who are dedicated and passionate about empowering people; is this you? This course will provide you with the skills, knowledge and confidence to support people with intellectual, sensory or physical disability. Why not find out more about this extremely rewarding, and sometimes challenging, career at a no-obligation information session? Call 1300 10 2273 to find your next closest session.
Get experience in a real facility

Access funding to study*

Outstanding trainers

Career progression support provided

Interactive and hands-on learning
The best preparation I could have been given. [The trainer] made the classes so much fun and really prepared us for the real world in a facility. Thanks heaps.
Tracey
Certificate III Aged Care student
Testimonials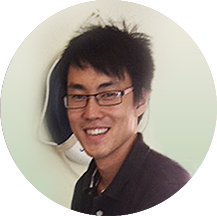 "With government funding, completing the Aged Care course has been easy and trouble free. It would have been difficult to start, or to even consider the course if it were not for the government funding and assistance. The Aged Care course has been very professionally conducted, they have shown an interest in my experiences with them and have been more than helpful with my learning."

Durwin
Certificate III Aged Care student (Regis Camberwell placement)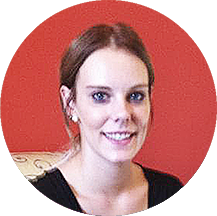 "I'm enjoying my placement experiences in Aged Care and my teacher is really supportive too. The staff in the Aged Care Facility are very friendly and are helping me learn in the best way possible. I look forward to coming to my placement activities every day!"

Kerri-Lee
Certificate III Aged Care student (BUPA Croydon placement)