HLTAID003 Provide First Aid – 2 Day Course in Melbourne
Be prepared and get the training that saves lives! This course will give you the confidence, knowledge and skills to provide a valuable First Aid Response until medical help arrives. This course also includes free CPR (Cardiopulmonary Resuscitation) Accreditation, which is valid for 1 year. Our 2 day course, or 3 session night course, is classroom based with no online learning required! Book and pay online today; just click here to select your course and make your booking.
Included CPR Accreditation

Weekdays or evening sessions

Multiple Melbourne locations

Nationally recognised training

Friendly and supportive trainers

Valuable skill for any industry, or your personal life
Sue – Provide First Aid

"[The trainer] was very knowledgeable about this course, the presentation was awesome and delivery [is] highly recommended for future training to anyone…[the courses] are clear and concise and very enjoyable. Thank you InterCare for your choice of trainers."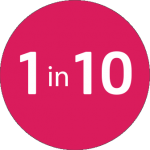 More than one-in-ten Australians have been confronted by an emergency where somebody
has required first aid, and have been unable to help. Only six percent claim to be completely
confident that they would be able to render first aid if called upon to help. Source: Pzer
Health Report Issue #37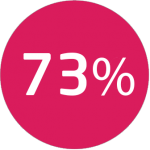 Seventy-three percent of Australians say that it's as important to learn first aid as it is to learn
to swim! Seventeen percent say that learning first aid is more important. Source: Pzer Health
Report Issue #37
More about First Aid | Is this Course for You
Our Provide First Aid training is suitable for those looking to become a First Aid Officer in their workplace, who need to fulfil an employment requirement, or people who want to have the ability to provide a First Aid response for injury or illness in everyday situations.
This course was previously known as Apply First Aid Level 2, but is now called Provide First Aid HLTAID003. Your First Aid Statement of Attainment completed in this course will be valid for 3 years. The CPR Accreditation is valid for 12 months.
Having a First Aid Certificate can also benefit people looking for employment; with the current industry focus on workplace safety, having a current First Aid accreditation gives you an advantage over other job-seekers; especially for high risk workplaces.
Classroom & Workplace Training Available | Victoria
This training is run across Melbourne metro areas as a 2 day classroom based course in Brooklyn, Keysborough, Somerton and various locations; you can book directly into this course by clicking here. Workplace training is also available on or off-site for employers; group bookings are welcome and discounts may apply; call us on 1300 10 2273 to discuss.
Click on each heading below for more information:
First Aid +
CPR $179.00